Quinoa….the ancient "new" grain recipes.
November 3, 2013
Quinoa was domesticated 3000-4000 years ago in Ecudor, Bolivia, Colombia & Peru. It isn't a true cereal or grain – it's closely related to beetroot, & spinach since it belongs to the Chenopodium genus. It is a great source of vitamin E, magnesium, zinc, calcium, selenium,phosphorus, iron & lysine. It is gluten free as it's actually a seed, low in carbohydrates & can replace any grains in dishes nicely.
I have recently tried out these couple of recipes which you can try out tonight for dinner….& take the leftovers for lunch the next day!!
Sweet Potato Quinoa Salad
3C sweet potato diced
2Tbsp melted coconut oil for roasting sweet potato
pink Himalayan Sea Salt & cracked pepper to taste
2C uncooked quinoa (rinse well before cooking)
4C water
180g haloumi cheese (optional – from sheep & goats milk, is unsweetened, not high in fat & excellent source of protein & calcium)
1/2Tbsp coconut oil (for frying/baking haloumi – supports the immune system, proven antiviral, antibacterial & antifungal. May find it near Asian cooking section if not in "health food" area)
2tsp lemon juice
1 red capsicum diced
1C diced snake beans
2Tbsp finely diced parsley
salt & pepper to taste
Salad dressing
1Tbsp finely chopped shallots
1/2C lemon juice
1Tbsp olive oil
1Tbsp balsamic vinegar
1Tbsp manuka honey or agave syrup (find in "health food" section of supermarket or the local health food store)
1/4tsp chilli flakes or finely chopped fresh chilli
Method: 
Preheat oven to 180°C. Toss sweet potato in coconut oil & sea salt then turn into baking dish. Roast for 15-20 mins. Set aside to cool.
Bring water to boil in medium saucepan & add quinoa. Cook till all the water is absorbed (15-20 mins). Fluff with a fork.
If adding haloumi cheese, cut into thin slices, then fry each side in frying pan with the extra coconut oil till golden brown. Set aside. You can also bake the haloumi cheese (brushed with coconut oil) in the oven with sweet potato till golden brown.
Combine the cooled sweet potato, capsicum & snake beans into large bowl.
In small bowl whisk together the shallots, lemon juice, olive oil,balsamic vinegar, agave syrup (or honey), chilli, salt & pepper.
Drizzle dressing over salad & toss together. Serve with haloumi slice on top.
Quinoa Tabbouleh
Ingredients:
1C quinoa, uncooked & rinsed well
1/2tsp pink Himalayan sea salt
2Tblsp fresh lemon juice
1 clove garlic, minced
1/2C extra virgin olive oil
freshly ground black pepper
1 Lebanese cucumber, diced
1 punnet cherry tomatoes, halved
2/3C chopped parsley
1/2C chopped fresh mint
2 spring onions, thinly sliced
Bring quinoa, sea salt & 1 1/4C water to boil in medium saucepan, then cover & simmer till all the water is absorbed. Remove from heat & let stand for 5 mins before fluffing with a fork.

Whisk together lemon juice & garlic in a small bowl. Gradually whisk in olive oil – season with salt & pepper.

Add cucumber, tomatoes, herbs & spring onions & toss to mix. Drizzle the dressing over & gently toss salad.
by
by
You May Also Like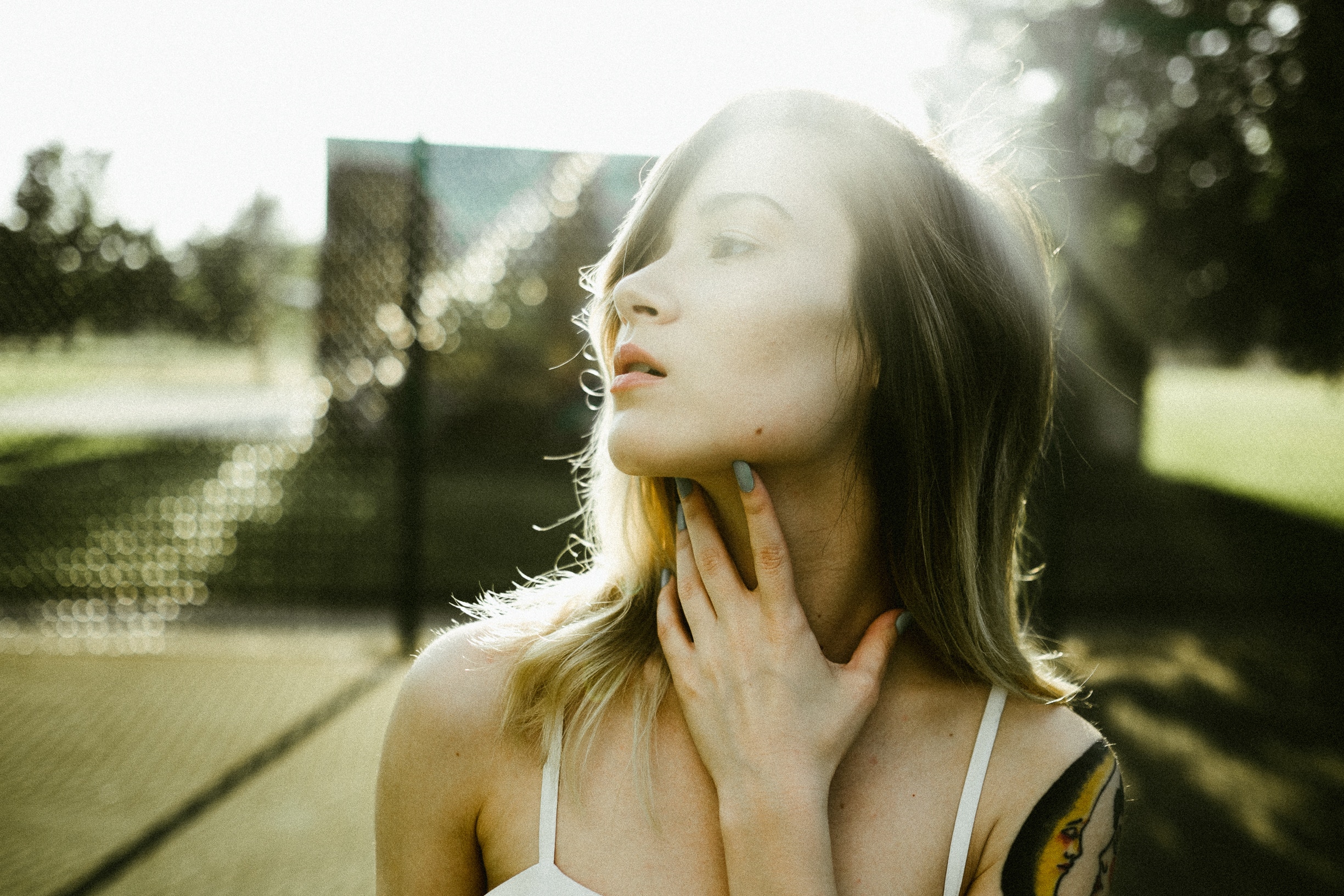 June 28, 2018
September 17, 2019
August 27, 2020