Women's Awareness & Wellness Afternoon Teal…this link works!!
February 16, 2018
Apologies if you tried to buy tickets via my previous email…my silly tech error?! The link below & Facebook works just fine..  😉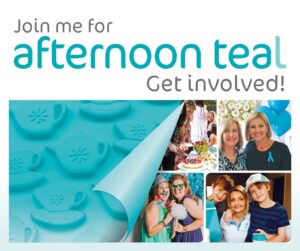 As you may know already…February is Ovarian Cancer Awareness month. 
Just recently a lovely Darwin lady lost her battle with Ovarian Cancer. She was sooo full of life & wanted to help educate women about trusting their gut instinct to get health concerns checked & double checked early.
We want to help others be more mindful of their health….mind, body & soul. Tammy, Louise & I would love you to join us for our Women's Awareness & Wellness Afternoon Teal where mindfulness, health – body, mind & soul….& of course healthy treats & organic herbal tea will be on offer.
There will also be some beautiful products from these wonderful practitioners….with 10% sales going directly to Ovarian Cancer Australia.
Please note that if you purchase a ticket & are unable to attend there are no refunds as all ticket proceeds are donated to Ovarian Cancer Australia.
If you are unable to attend, & wish to donate please do so via: 
Thank you  for your support X
by
by
You May Also Like
May 27, 2020
November 25, 2019
August 27, 2020